Saving and notifying participants
1642765200000
We have some great news for you!
There is a new way for you to notify your participants when editing a contract. You now have the option to notify the participants instead of always notifying them when you're making a change to the contract.
How it works
After you have sent a contract and edit its content, a checkbox will appear above the save button to the right with an option "Notify participants". This checkbox controls if your contract participants will receive an email notification or not.

By default your contract participants will not receive an email notification when you save your changes, and you need to select this option if you want an email notification to be sent.
Once you check the checkbox and save your changes, a modal will appear where you have the option to optionally write a customized message. You still have the ability to leave these fields blank to use the a default message.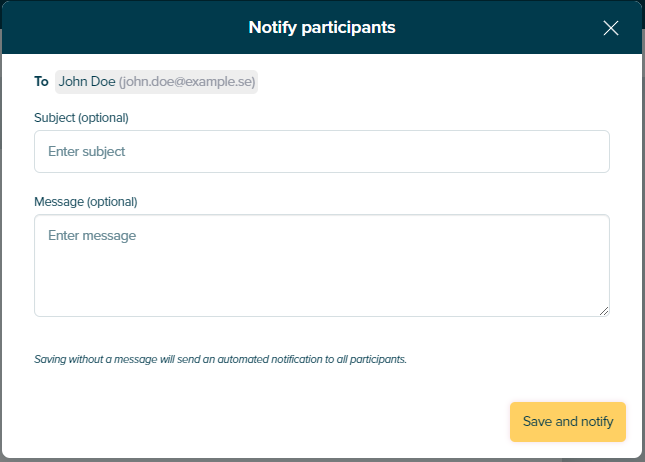 We hope you enjoy this new and improved way of working with notifications where you will have more flexibility and control over when your participants get notified of contract changes!
Did you like this update?