Importing with templates
1616052900000
It is now possible to use a template when importing a contract to Oneflow. This will allow for more customization, convenience and specific imports.
How it works
In the modal that opens after pressing the import button, there will now be a section to use a template for that import.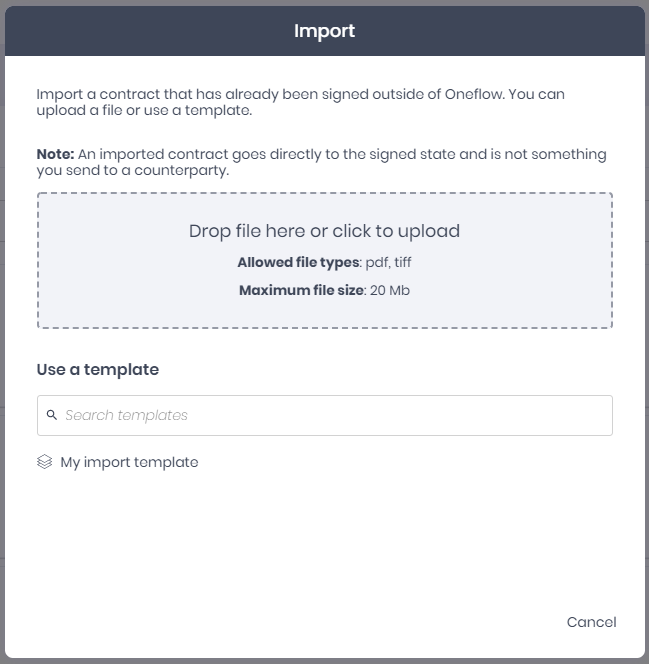 For templates to show up in that section they'll need to have the system tag "Import". This is simply done by adding the tag to the template you want to use for importing. Keep in mind that you need to use the existing system tag, displayed with a grey background color.

Did you like this update?