Create contracts without templates
1634741728790
Flow is key, and what wouldn't be more flow than being able to quickly create contracts without relying on templates. It is now possible to create a blank document which lets you build a custom contract without pre-existing sections. Oneflow supports documents of any kind and this functionality enables your business to grow with Oneflow.
How it works
When you press the "Create contract" button in the left navigation menu, there is now an option called "Create blank" which will create a new contract in your current Workspace.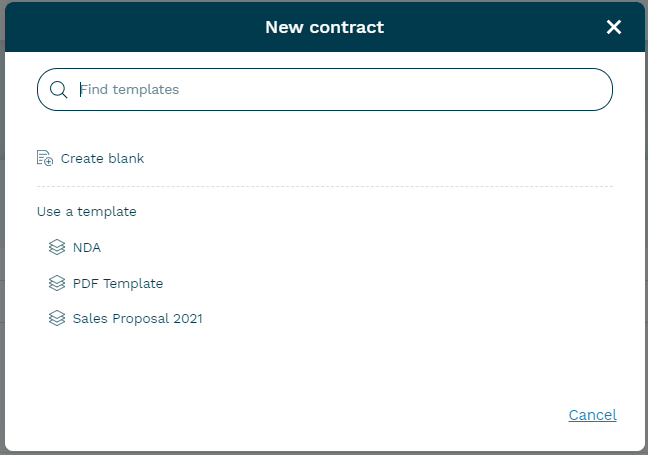 Permissions

This new functionality has a permission that lets you control if you want to lock down your workflows to always require templates.
You can use this feature today if you have the permissions "Create contract" and "change contract layout" in your Workspace.
We hope you enjoy this new feature and that you are working wonders!
Did you like this update?