AI assist, Zapier and multiple attachments
1678089600000
New
Announcements
Integration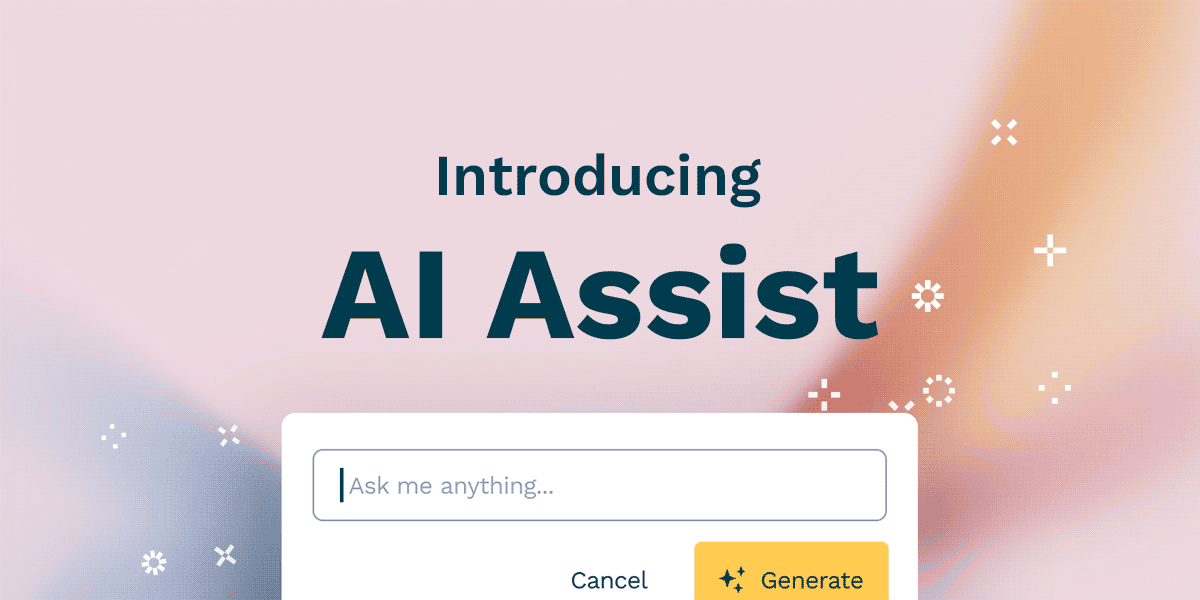 We are excited to announce the launch of three new features on our platform: AI Assist, a Zapier integration, and the ability to upload multiple attachments in your contracts at the same time.
AI assist will be rolling out in the coming weeks
AI assist will provide a helpful assistant for your digital contract needs. You will be able to ask for help, suggestions and even ask it to give you entire templates, so that you can streamline your contract creation, management, and signing processes, saving you time and effort. Get ready to step into the digital age and experience a whole new level of contract management. Your account administrators can opt out from this functionality in the data management page.
Zap it with Zapier!
Exciting news! We've just released our Oneflow-Zapier integration.
With our new triggers and actions, you can now automate tasks and streamline your workflow with over 5000 apps!
The best part? You don't need any coding skills to create custom workflows that fit your unique needs. To check out all the latest updates and learn more, head to our integrations page and the Zapier website. Let's simplify your workflow together!
Upload multiple attachments at the same time
We are excited to let you know that you can now upload multiple attachments at the same time inside your contracts. This means you can add more documents, pictures, and files to your contracts at the same time for an even smoother process. We know this is a much-awaited addition, and we're so glad to finally be able to offer it to you.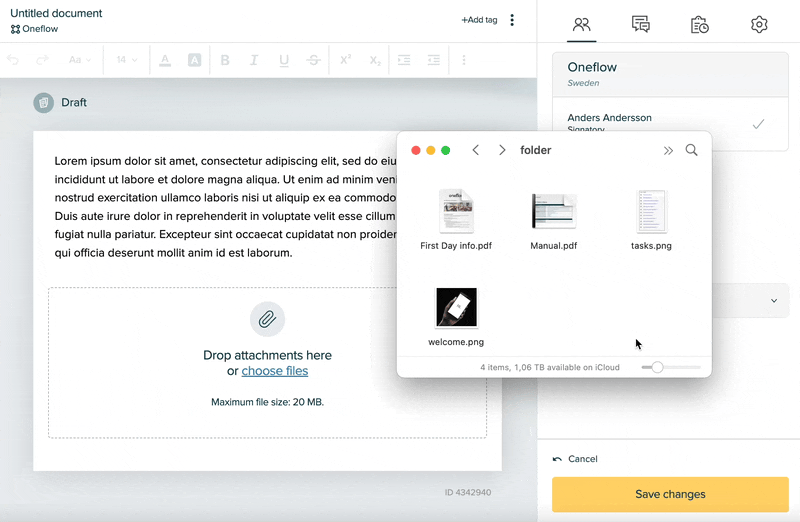 All these updates are designed to make your contract management experience as easy and efficient as possible. We're constantly thinking of ways to improve and enhance our platform, and we're thrilled to share these new features with you.
Did you like this update?