A better way to search across Workspaces
1633513200000
We're happy to announce that we have made a major improvement that lets you search across multiple Workspaces.
How it works
When you press the search icon in the top bar it will take you to a global contract list that displays contracts in the Workspaces you have access to. We have also added the Workspace name on each contract to let you easily identify where the contract belongs.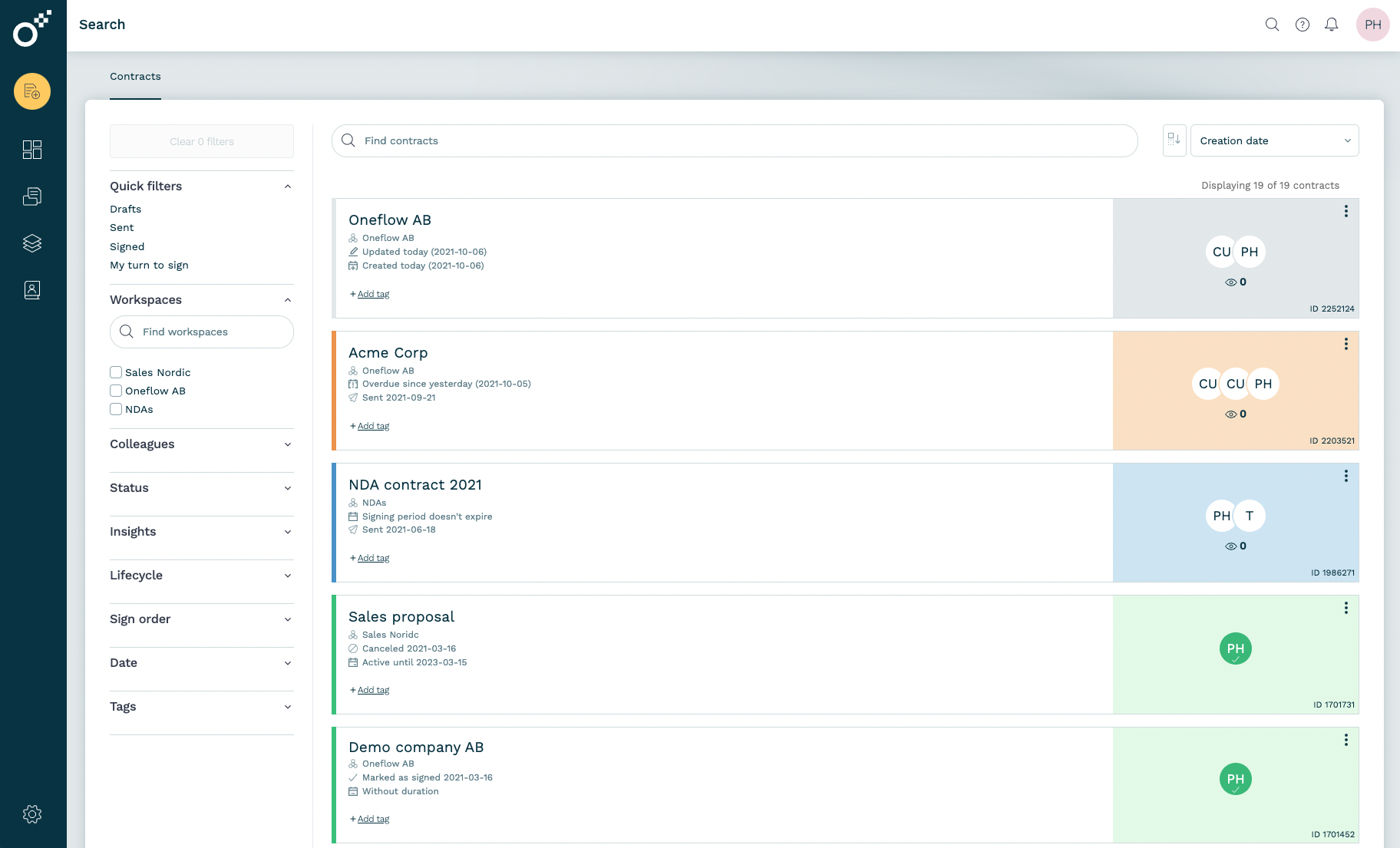 Additionally we added a Workspace filter in the filter list that lets you choose which contracts to display from each Workspace.
We hope you like this feature as much as we do and that you magically find the contracts you're looking for. Work wonders!
Did you like this update?